Shard War
Shard War: UI improvements
---
Lots of small UI improvements, as well as a new World News system that reports on any deployed player armies.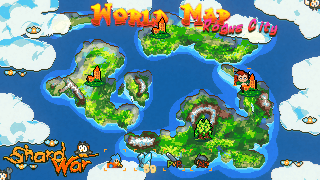 Registered ShardWar.com as well, and the game server is currently hosted on a heroku instance using nodejs.
It's currently implemented so you don't need an online account to play, wanted to make it easy for people to jump in.
Next up: Challenges/achievements to drive gameplay.